PDXpert PLM Software
Simple, flexible product lifecycle management software for growing companies™
PDXpert PLM software: Simple to learn, simple to use
PDXpert product lifecycle management software has been designed by engineering, manufacturing, and software professionals with one goal: deliver a simple, comprehensive PLM solution. And we've done this without making PDXpert complicated to set up, difficult to evaluate, or expensive to purchase.
I am amazed by the clarity and simplicity of PDXpert. I have worked extensively on ENOVIA and SmarTeam, but I appreciate the architecture of PDXpert.
Simple to install and configure
Installation is a snap: install the application server software, which includes a free database server and our starter template of PLM good practices. Then, just add the client application to each user's PC.
You'll find that system configuration is flexible, yet straight-forward. You won't need to install and learn a separate configurator application; all of the areas that you'll want to customize are laid out and immediately available for your review.
Simple to learn
PDXpert PLM software's comprehensive help is just an F1 key press away. Users can view our on-line training videos to obtain a good introduction to basic PLM concepts as well as PDXpert software functions.
We can help tailor our application to your process, and even come to your site for a reasonable per-day (never per-user) fee.
Simple to evaluate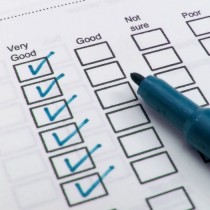 Most PLM vendors know their software is pretty complicated, so their salespeople may ask you to rely on web demos and "sample" data that might not reflect your needs.
Our approach is different: we think that it's better for you to fully explore PDXpert PLM software using your own data and processes, at your own pace and without a sales engineer looking over your shoulder.
The PDXpert PLM system that you evaluate is not just limited-function demo software, but our actual product. It contains the complete application features, including all forms and reports. Install it yourself. Set up your single- or multi-user system configuration. Experiment with various settings. Import your own product data.
Then create and manage parts, documents and change forms for up to 3 weeks. If you want to test alternative configurations, just click a button to reinstall the preconfigured "starter" database. We even offer an evaluation guide to walk you through some principal functions (parts creation, drag-and-drop bill of material creation, and engineering change) in under 15 minutes.
You'll be productive even during the evaluation period. All of the settings and data entered during your evaluation will be immediately available when you purchase your license key.
And, if you need more evaluation time, just let us know.
Simple to use
Our goal: make PDXpert PLM software so easy to use that it could be downloaded and installed without the extensive technical preparations and support that other PLM software requires. Before a line of code was written, PDXpert PLM software went through extensive usability analysis and design.
The resulting product takes full advantage of on-going improvements in user interface design:
Convenient search and navigation panes
Google-like free-form text searches
Intelligent drag-and-drop bill of materials and change forms construction
Time-saving file attachment drag-and-drop from Windows Explorer
Context-sensitive reports for parts, documents, change forms and collections
Simple to manage
Some PLM systems can be challenging to manage (and may even require full-time IT staff), but PDXpert PLM software exposes all administrator options and settings in a consistent, easy-to-understand interface. Flexible identifier and revision assignments, unlimited change types, useful default rules, and flexible workflow all help you stay on top of your organization's specific needs.
Even software updates have been simplified: whenever you update the PDXpert application server, each user's client software will be updated the next time the client is started. PDXpert PLM software offers all the benefits of a rich client/server user interface, while providing the ease of client administration typically associated with simpler browser-based software - and without the complexity of managing a web server.
Simple to purchase
Some PLM salespeople are persistent negotiators. The more you pay, the better their commission. Prices, payment terms, future discounts, license alternatives, extra services, even press releases: whatever it is, they'll want to talk it to death.
We know that you have better things to do than negotiating a complex PLM purchase.
We make it easy to determine the license pricing and discounts right on our website. You can buy a perpetual license with optional annual maintenance, or buy a subscription if that suits your budget better. You can get started immediately because we don't even require a credit application for purchases: we can simply provide a temporary license to use until we receive your payment.
In less than 30 minutes you can have your first assembly created, approved and released in PDXpert. Find out now:
PDXpert Works for You
PDXpert Features
Learn More