PDXpert PLM Software
Press Release
PDXpert Software Named Best PLM of 2021 by digital.com
PDXpert PLM was highlighted among the most effective platforms for managing the lifecycle of a product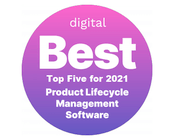 DENVER, Colorado, June 1, 2021 -- digital.com, a leading independent review website for small business online tools, products, and services, has announced PDXpert PLM among the best product lifecycle management (PLM) software companies of 2021. digital.com's research experts conducted a 40-hour assessment of over 155 solutions, and rated the top platforms based on essential PLM capabilities.
PDXpert PLM and other PLM solutions provide tools that enable users to manage the product life cycle, minimize risks, boost productivity, and speed up the development process. It was mandatory that these programs offer integration with third party CRMs, ERPs, and other systems. The study also examined software that can generate customized reports to help users analyze and improve the production, management, and distribution processes.
About PDXpert PLM software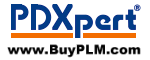 PDXpert PLM software is simple to use, flexible to apply, and improves the accessibility and security of your design data. It offers part & supplier management; bill of material (BOM) and formula management; document & file revision control; engineering change management with approval workflow; free-form text search; multi-user access; and data export. Host on-site or install in your private cloud.
ASI's product website, BuyPLM.com, offers a simple PLM software experience. BuyPLM.com offers free, fully-functional trial software via download; helpful on-line training materials; attractive published pricing; and flexible perpetual- and subscription-based licensing alternatives. Questions are answered by a friendly, knowledgeable support team.
About Active Sensing, Inc.
For over 25 years, Active Sensing, Inc. (ASI) has been delivering affordable product management solutions for manufacturing companies around the world, from growing start-ups to the Fortune 500. Unique in the PLM industry, ASI strives for a simple, no-hassle PLM experience. ASI offers fully-functional trial systems that can be downloaded and evaluated prior to purchase; published prices and discounts; choice of perpetual or subscription licenses; fast and easy installation; straight-forward application administration; and an easily-understood user interface.
PDXpert® is a registered trademark, and the PDXpert, PDXplorer, PLMX and Active Sensing names and logos are trademarks of Active Sensing, Inc. All other product names are trademarks or registered trademarks of their respective holders.