PDXpert PLM Software
Press Release
TopTenReviews.com Selects PDXpert PLM Software
PDXpert PLM encourages employee collaboration and reduces the risk of losing files

DENVER, Colorado, March 31, 2015 -- Active Sensing, Inc. (ASI) is pleased to announce that its product lifecycle management software, PDXpert®, has been selected by TopTenReviews.com as one of the leading PLM solutions for 2015.
The Top Ten Review notes that "PDXpert PLM encourages employee collaboration and reduces the risk of losing files" and that "processing changes in products is efficient with this system." Growing companies will appreciate PDXpert software's flexibility: "Since you can customize the software for your needs, you don't need to worry about outgrowing it."
The review also identifies the benefit of the private cloud server option. Customers can easily move PDXpert from an local server to remote host, change hosting providers, or choose to bring the server back on site. Compared to public hosted PLM, PDXpert software's proven on-site or private cloud deployment offers better control over security, performance, configuration, and upgrades — as well as the lowest cost over time.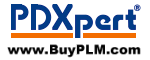 PDXpert software includes standard PLM features like part and BOM management, approved source control, flexible item number assignment, file revision control, and engineering change workflow with email notifications. The latest PDXpert PLM Release 10 includes enterprise-class features such as Active Directory authentication, client communications encryption, and out-of-office user substitutions. A unique client-side parts list cache supports ODBC-compliant CAD like Altium Designer, OrCAD CIS and Mentor Graphic's PADS DxDesigner.
ASI's product website, BuyPLM.com, offers a simple PLM software experience. BuyPLM.com offers free, fully-functional trial software via download; helpful on-line training materials; attractive published pricing; and flexible perpetual- and subscription-based licensing alternatives. Questions are answered by a friendly, knowledgeable support team.
About Active Sensing, Inc.
For over 20 years, Active Sensing, Inc. (ASI) has been delivering affordable product management solutions for manufacturing companies around the world, from growing start-ups to the Fortune 500. Unique in the PLM industry, ASI strives for a simple, no-hassle PLM experience. ASI offers fully-functional trial systems that can be downloaded and evaluated prior to purchase; published prices and discounts; choice of perpetual or subscription licenses; fast and easy installation; straight-forward application administration; and an easily-understood user interface.
PDXpert® is a registered trademark, and the PDXpert, PDXplorer, PLMX and Active Sensing names and logos are trademarks of Active Sensing, Inc. All other product names are trademarks or registered trademarks of their respective holders.